Are you looking for a Job as a fulltime Partner Manager and would you like to work in Weesp (area Amsterdam), the Netherlands? Do you believe in sustainable energy and do you want to represent a company that believes this is an urgent necessity? Then working for this company as a Partner Manager might be perfect for you! Keep on reading …… 

Working as a Partner Manager
As Partner Manager you take full responsibility for the sales in Europe. Your success will not be having a great order book at the end of the week; your success is a bigger, stronger, more loyal; better trained network at the end of this year and the end of next year. They will order via the regular sales channel, which is the official web shop of the company.
Examples of your most important tasks are:
Qualifying new partners;
Understanding the partners' needs and feeding this back to the product manager;
Providing input to Marketing activities;
Work closely together with your sales colleagues located in different countries;
Regularly visit partners of the company.
This is you in a nutshell…
You have at least HBO work and thinking level;
5 + years' experience in Sales, preferably from the energy industry;
You're an open-minded and an enthusiastic personality;
You're in constant exchange with your network;
You're excited about development of new business ideas and their practical implementation;
You have very good communication and negotiation skills;
You will be proud to be an active part of the energy transition in Europe;
You are fluent in English & Dutch.
What will be your benefits….
A pleasant scale-up working atmosphere. What kind of atmosphere? Energetic, ambitious and fun;
A salary from €4500- 5500 based on your previous experience;
25 vacation days + always free on January 2nd;
A shining pension scheme with a 50/50 contribution;
Staff participation plan;
A delicious lunch every office day;
About the company
Our client is a specialist in the field of solar energy. When the company started in 2008, they were still one of the first companies in the field of solar energy. Meanwhile the company is operating internationally as the PV specialist in Europe. They have a clear mission: a brighter future. The company wants to achieve this by accelerating the energy transition to a clean and sustainable energy supply.
Would you like to work as a Partner Manager in Weesp, the Netherlands?
You can apply directly by clicking on the 'nu solliciteren' button, or you can always contact our connected recruiter, Lotte via email (lotte@sparklingpeople.nl), WhatsApp, or by calling her. She would love to talk to you!
Ken jij iemand die in dit plaatje past?
Deel de vacature dan op social media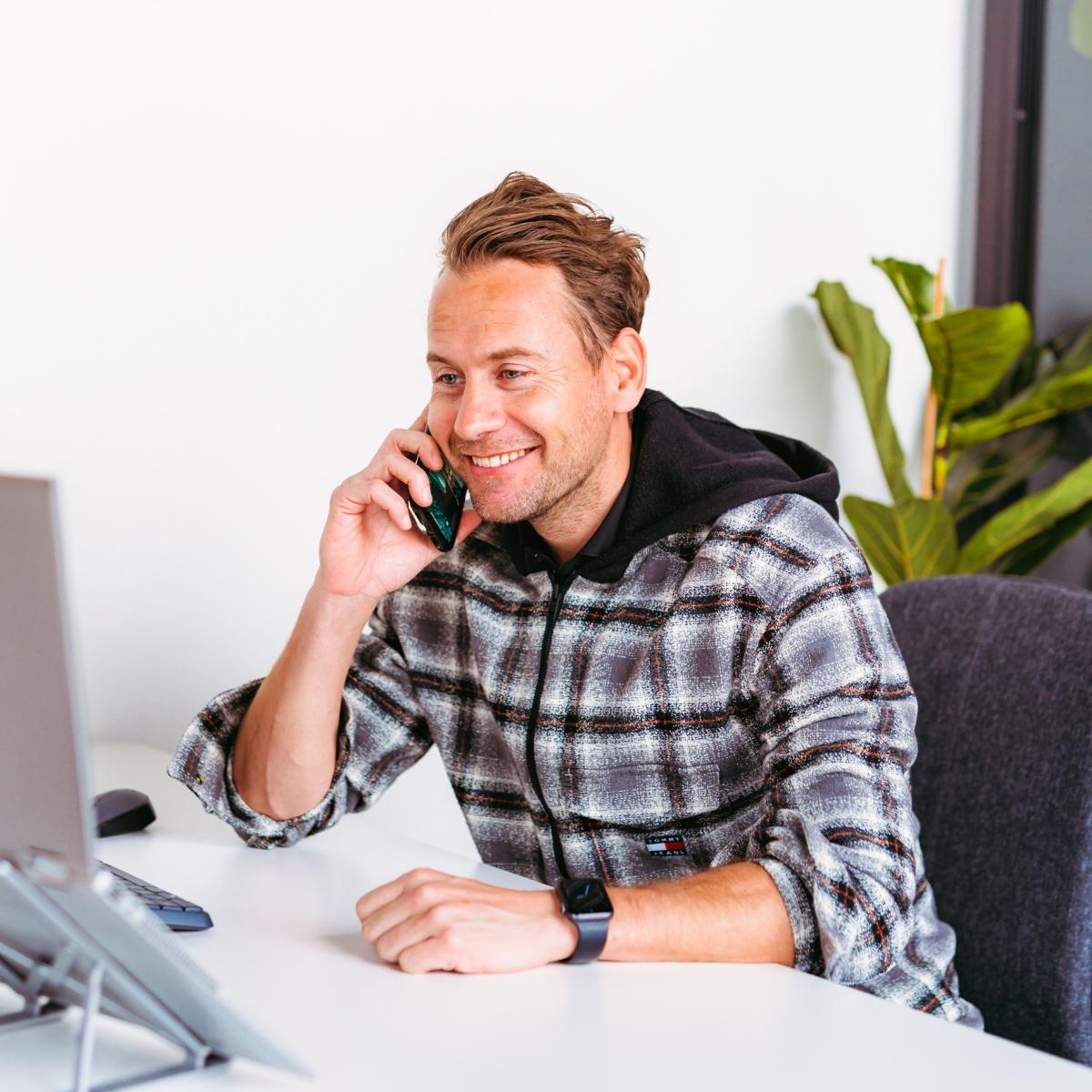 1
Eén van onze vacatures trekt jouw aandacht
2
Schrijf je in en solliciteer
3
In een persoonlijk gesprek leren we elkaar kennen
4
Sprankelend presenteren wij jou bij onze opdrachtgever
5
We begeleiden je tijdens een sollicitatietraject
6
Start met jouw nieuwe baan!